Irfanview is a great little image editing program that enables you to Crop, Resize, and Edit, many of the different types of image file formats in use today. You can convert images to Black & White, Sepia, or add many other popular effects. There are also Plug-ins, or Add-ons, which enable you to edit "RAW" files, apply filters, and much, much, more. The Plug-ins, or Add-ons, also come in bundles which make them easier to install.
If interested, you can read more about the program and download the current version at
www.irfanview.com
Compatible Operating Systems: Windows 95/98/Me/2000/XP/2003/Vista/Server 2008/7/NT .
( You may want to check the current version for compatibility before downloading. )
Below are a few "How To's" for the program. I'm not going to get too detailed, or go into some of the more simpler stuff, such as how to open a file. It's pretty much like any other program and you simply have to click on "File", "Open", then browse for the photo you would like to edit.
How To Crop an Image:
Cropping an image is fairly simple and once a file has been opened you can start right away. Simply place your cursor on any area of the photo, where you would like one of your new corners of the cropped photo to be located, then hold down the left mouse button and drag it to the opposing corner, where you would like the new cropped section to stop. You will see the lines that will outline the area to be cropped. ( See Fig #1 )
Fig #1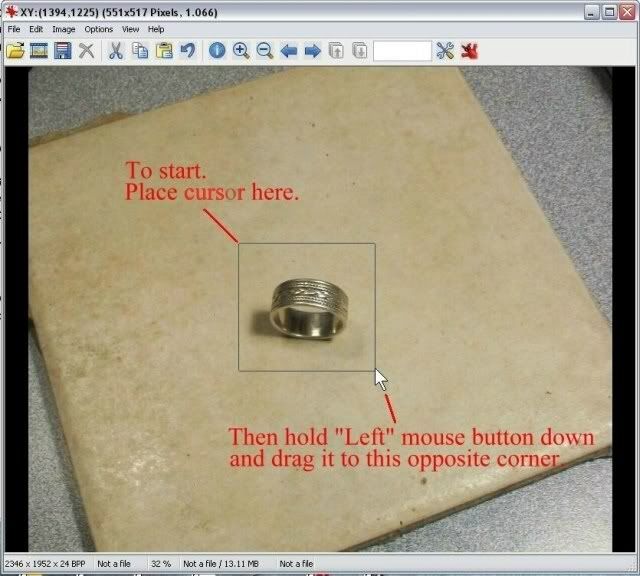 If your guidelines for the selected area are not exactly where you would like them to be you can place your cursor back on the line and drag it to the desired position. ( Be careful not to miss the line when going back to re-position. If you miss it, the line will disappear and you'll have to start over again. )
Once the lines for the new section has been established. Goto "Edit" then scroll down to "Crop selection" and left click. Your new cropped image will now be shown. ( See Fig's #2 & #3 )
Fig #2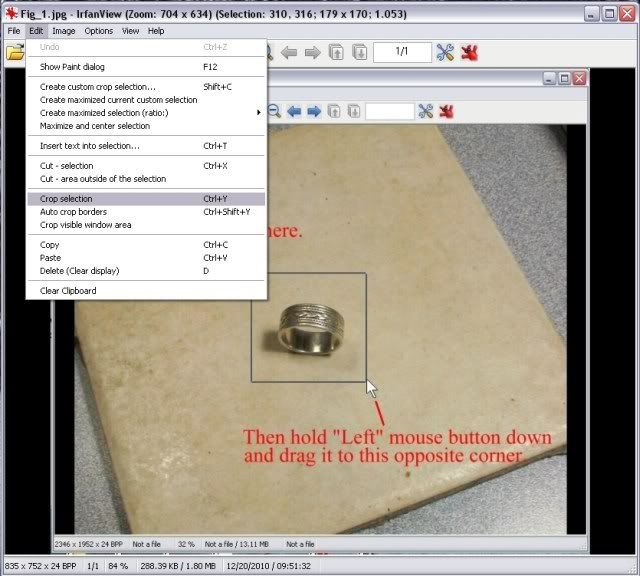 Fig #3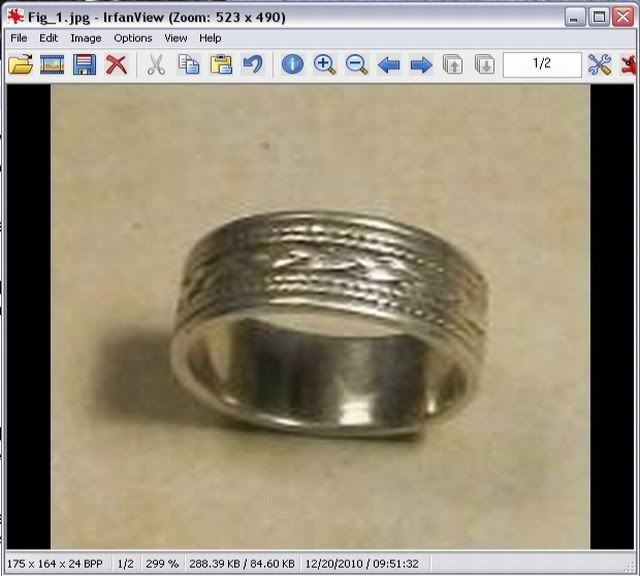 Simply save the new cropped image by going to " File ", & " Save as ", and your all set.
How to Resize a Photo:
Resizing a photo using Irfanview is a fairly easy process as well...
Simply open the file to be resized.
Goto "Image", scroll down to "Resize/Resample" and left click. ( See Fig # 4 )
Fig #4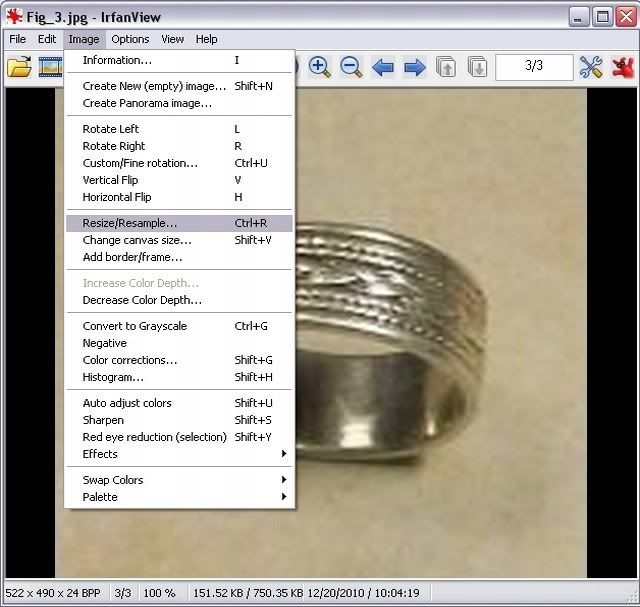 After clicking on "Resize/Resample" a new window will open where you can select the new sizes of the image. There are several different options available to do this. ( See Fig #5 )
Fig #5
Once you have made your selection for the new size, simply click on "Ok", save your file, and once again your all set...
I hope I have explained these procedures without making them any more confusing than they should be. If you find yourself needing help with anything please feel free to ask. There are many other things you can do with this program and I will try to find the time to add a few more "How To's" to this post as time goes by... Have a great day, Leon...