I am away from my family for work for Christmas, so instead of spending it in the house I went for a hunt
Found stuff today that I never thought in a million years I would ever find. Check out the photos: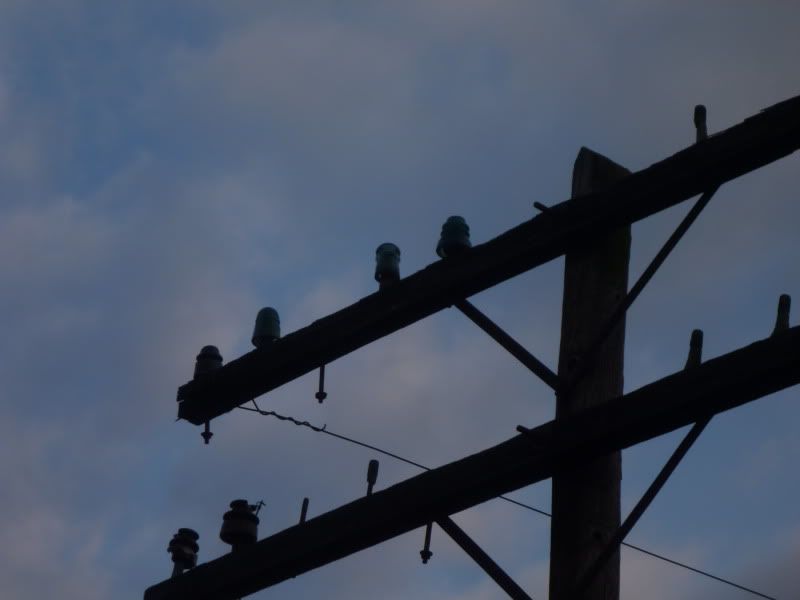 Here's a nice skirt embossed CD 126 Brookfield on a pole. First pole of the day and the first 126 I've ever seen in the wild. Left it up there since it was too high, but we saw about 30 more this trip.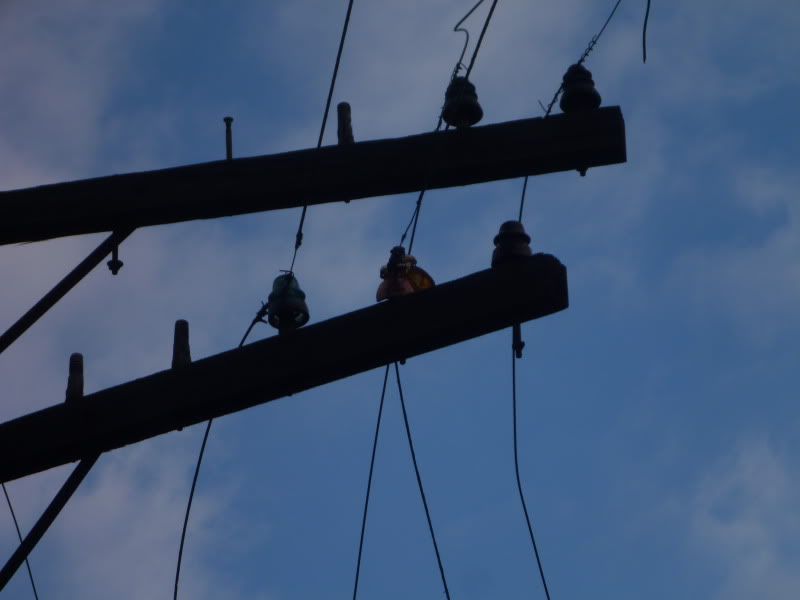 A few poles down was this broken CD 234 Pyrex in carnival glass. First carnival insulator I've ever seen in the wild, although today we would run into about 50 of them (most broken).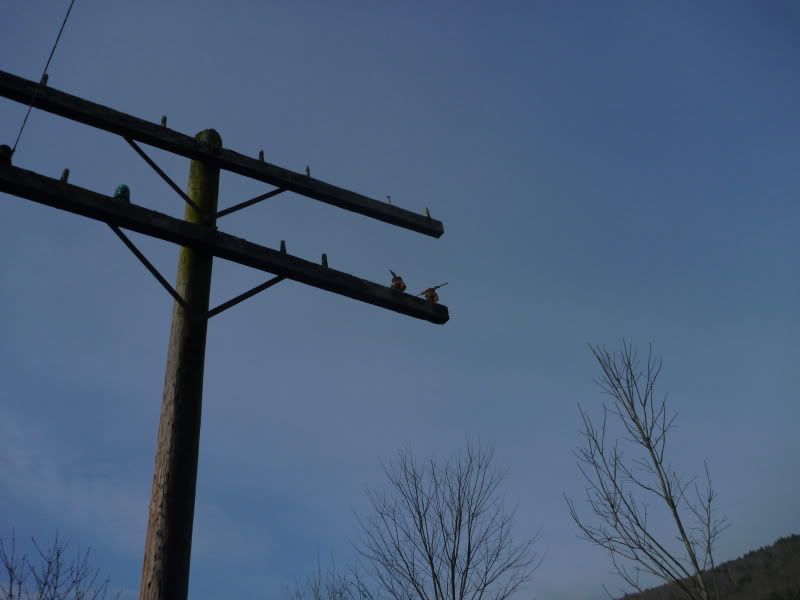 Two carnival 234s, the one on the left in good shape. Luckily, we were able to get it. There was another broken one on the far left of this pole.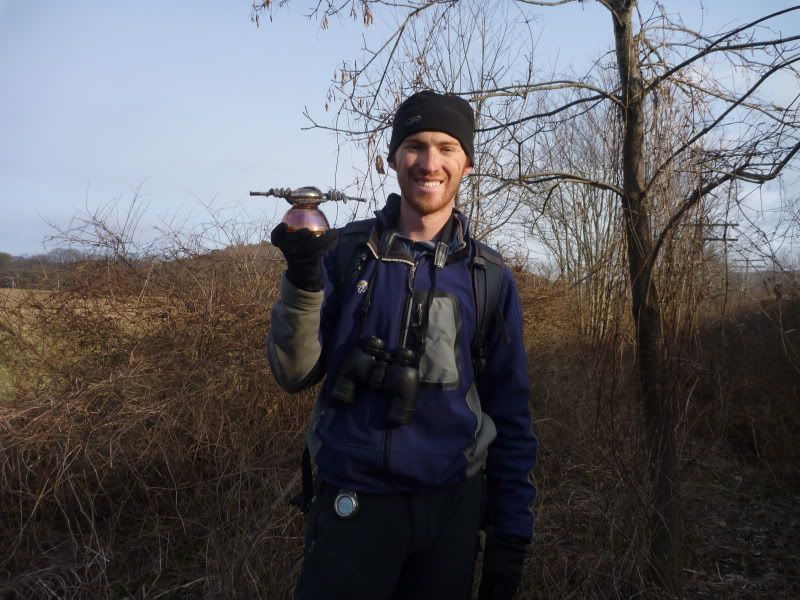 Awesome!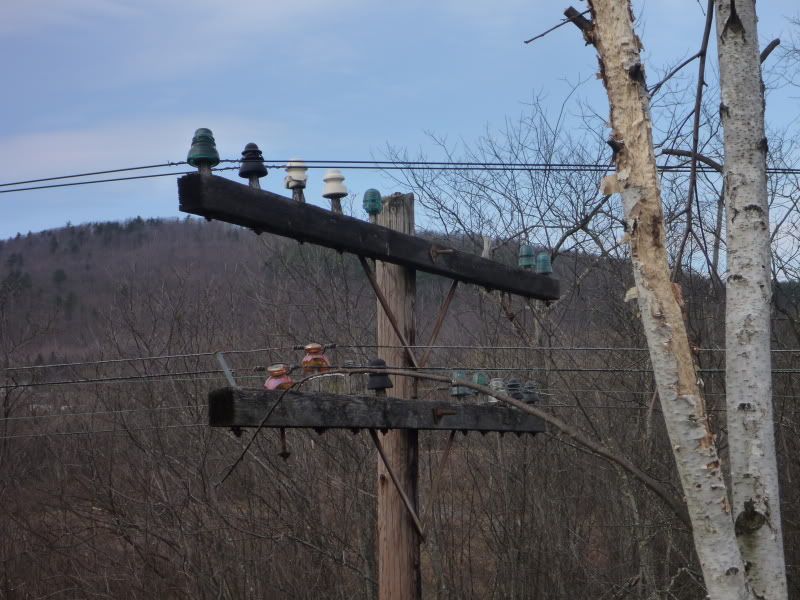 Some great variety. There's a pointed dome Star on the top right, and that broken Brookfield beehive on the bottom right looks like it was a great green color.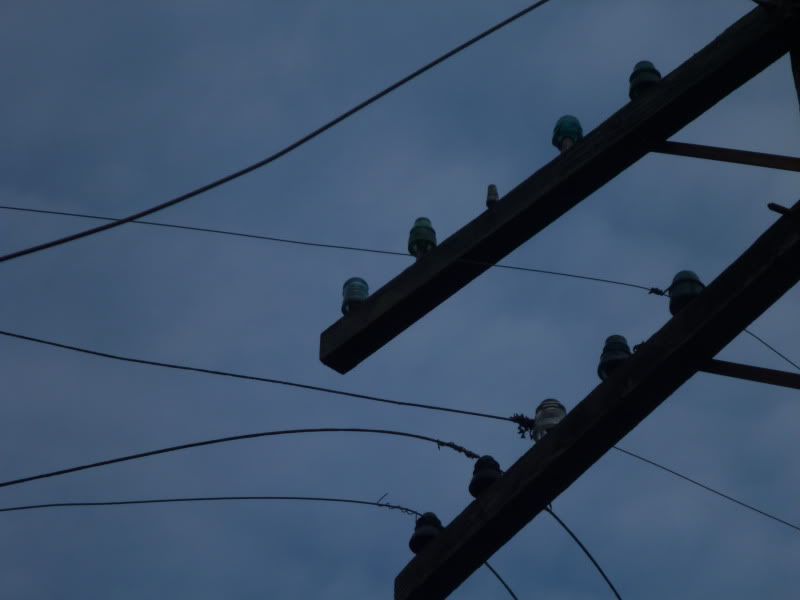 An awesome green CREB CD 133. This line was full of CREB 133s, both Cauvet patents and 45 Cliff Sts. This guy was too high to reach and it was very tough to leave behind.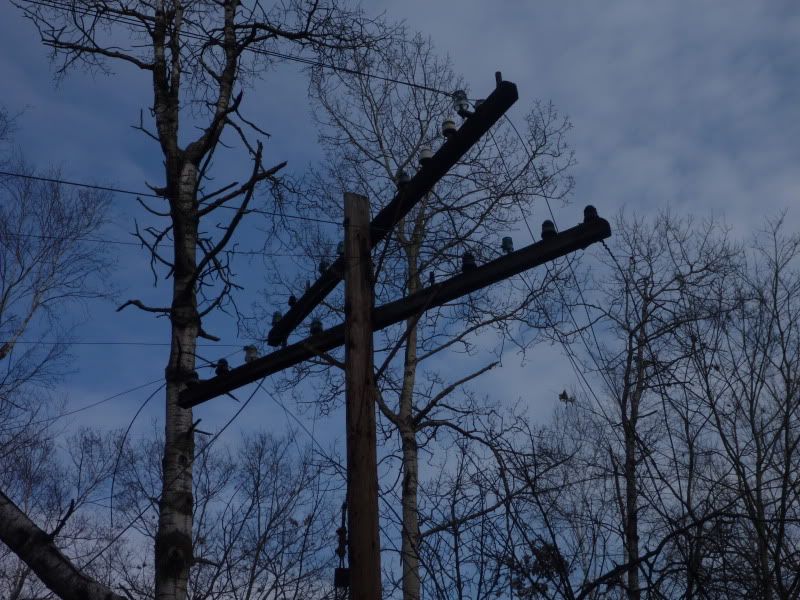 It's a little tough to see, but there is a nice little Hemi Blue CD 115 on the bottom right.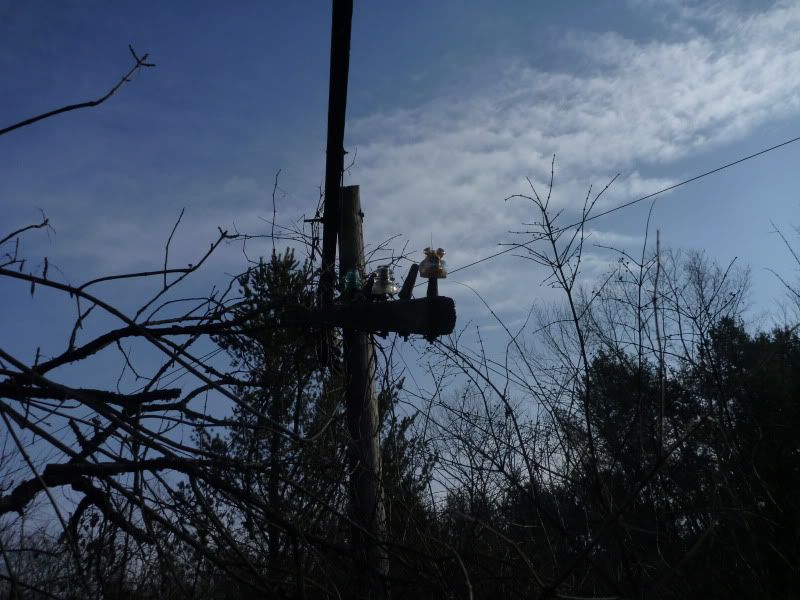 Also tough to see, but there is a mostly broken CD 131 on this pole. That carnival on the end was also busted.
How often do you see 131s on a railroad? We saw two today, the 2nd was in better shape but was too high to get. It remains sitting on it's perch.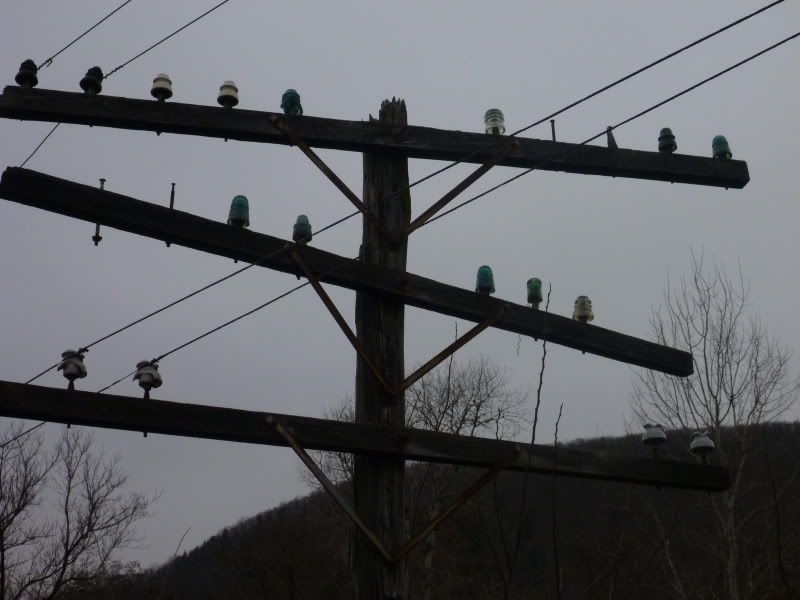 The find of the day. If you look closely, you can see a green (!) CD 127 Brookfield. Had to climb the pole to get this one; couldn't leave it behind. It has the WUT Co. embossing too. (For those who are not collectors, the insulator I am talking about is middle crossarm, right side, 2nd from the end. That little skinny green one).
The book price on that sucker is around $250, if I recall. It had a chip in the skirt, but who can complain?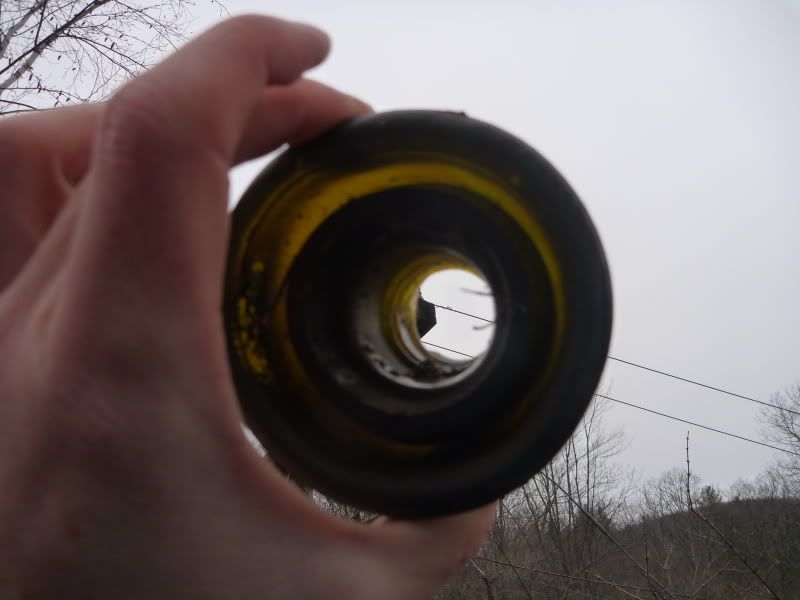 Another awesome find, even though it's broken. Look at that olive amber color! It was a CD 152 Brookfield.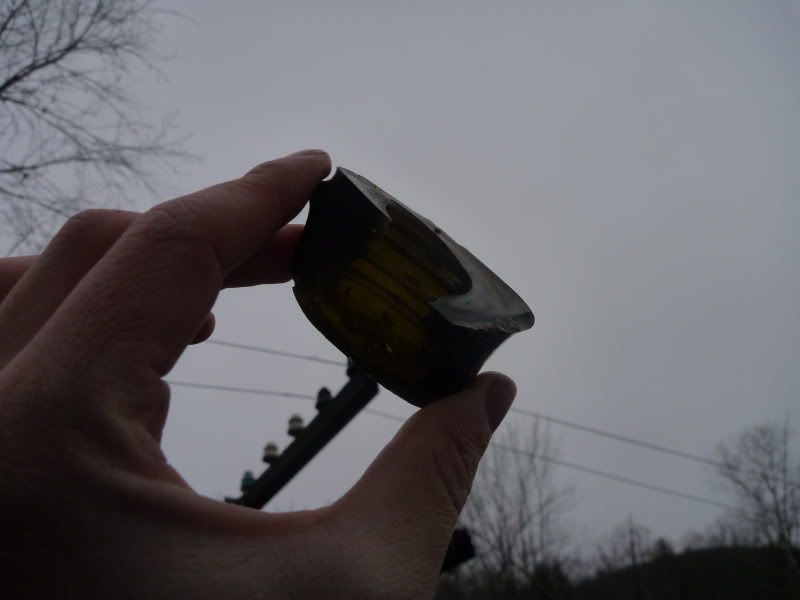 Part of the dome of the Brookfield.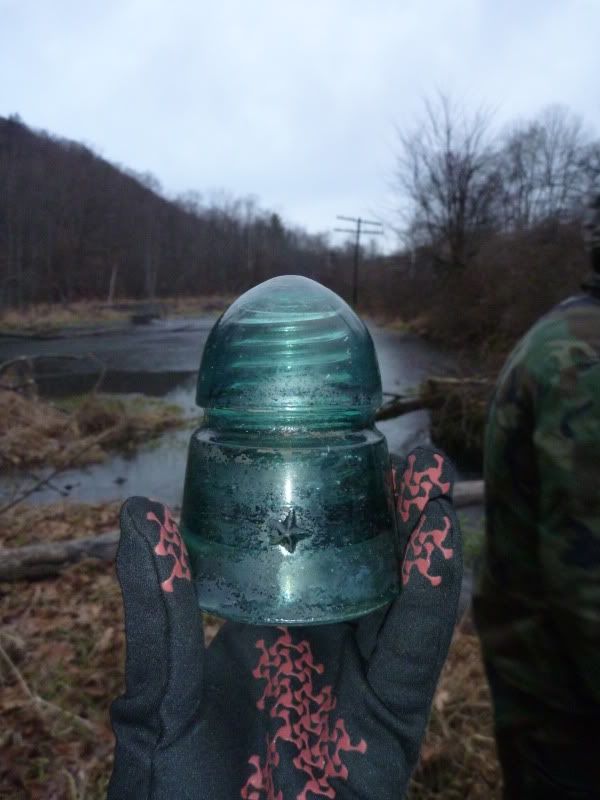 One of the pointed dome Star 145s we were able to get down.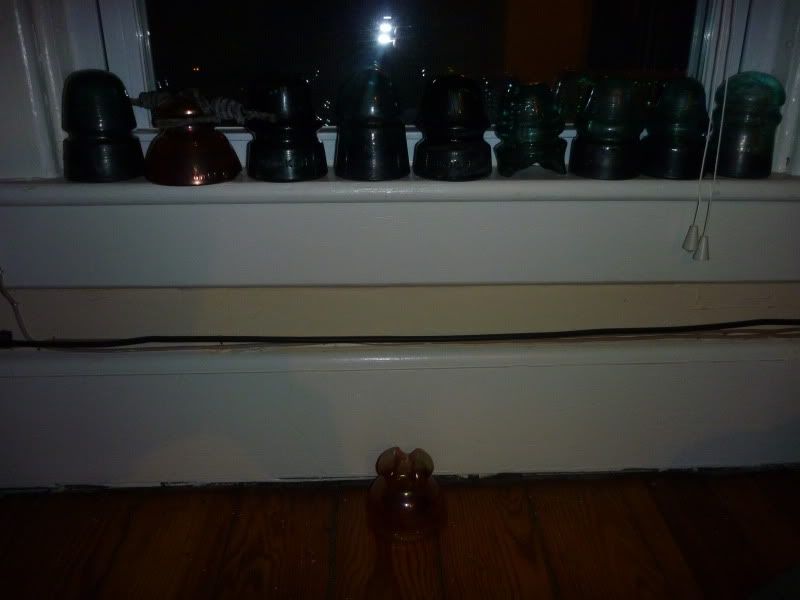 My take for the day (sorry about the bad photo). My partner put the work in for the CD 127, so he got to put it on his shelf, along with the olive 152 specimen.
Hope you enjoyed! There is good stuff still out there! Merry Christmas to all!