Well I thought I would post a few photos of how my new dispaly is going. I decided to use some stones under the fence to keep from having the weeds grow arond the bottom. So I started with that while I waited for the town to have a meeting and approve my building permit for a fence.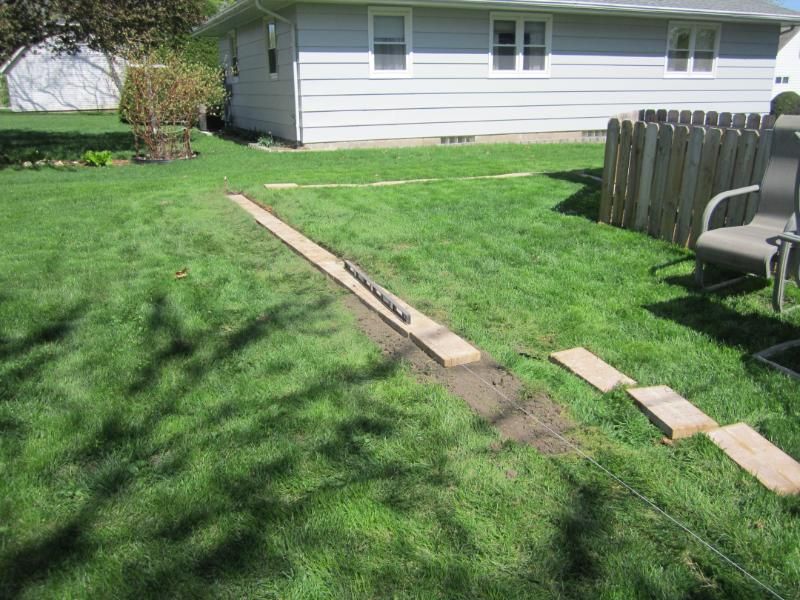 We went and bought a trailer full of lumber thinking I would be building it real soon.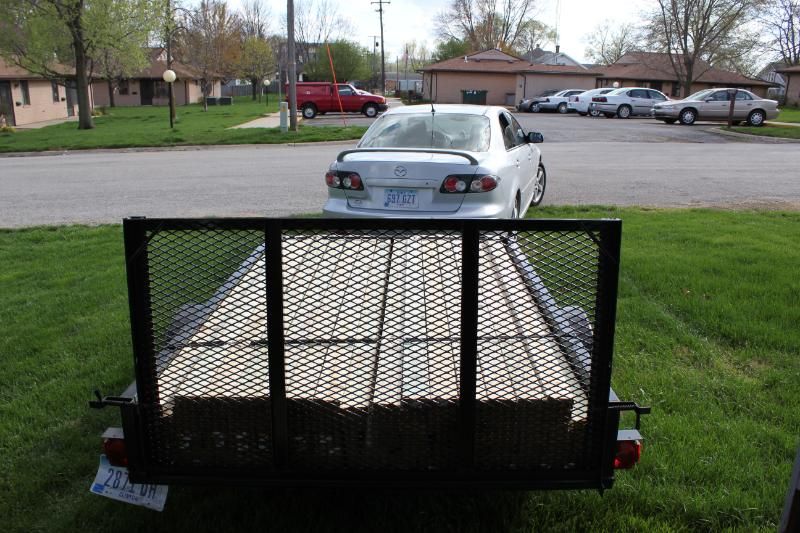 Well The permit was disapproved. I was told i had to get my property survey. So we did, Two weeks and $570 later i had some cool orange flags.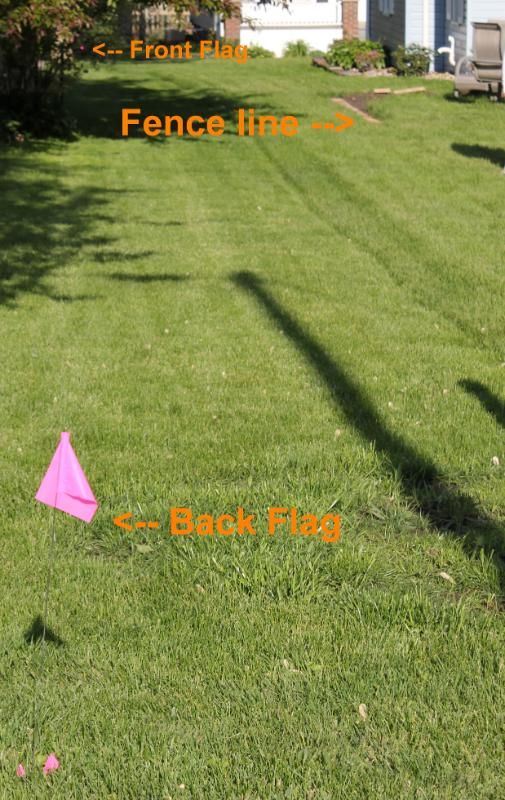 The next few photos are different stages of the build. I included eight shelfs in each section with a 6 inch gap.
leveling the fence with lots of dirt.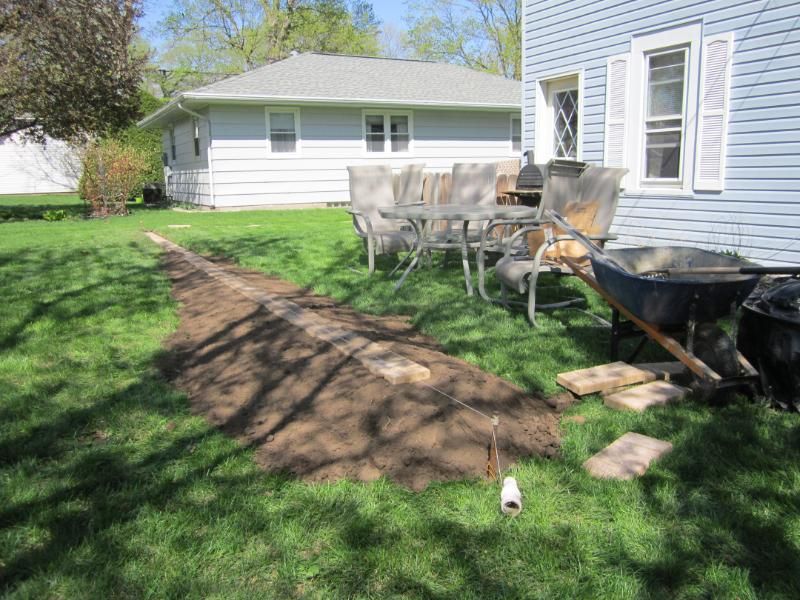 Getting more dirt never seem to have enough. Took 6 loads to raise the fence about 8 inchs on the south end.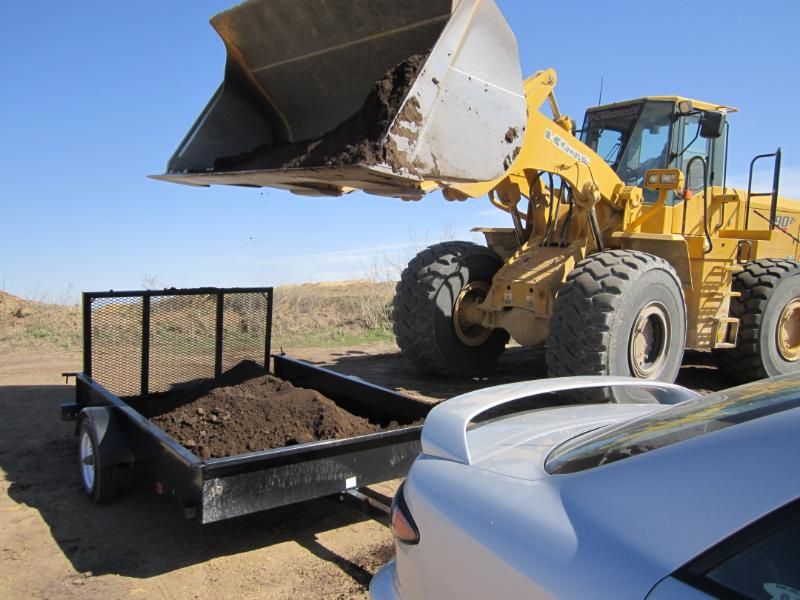 Now cement in some poles.
Started adding the shelfs on the 4x4's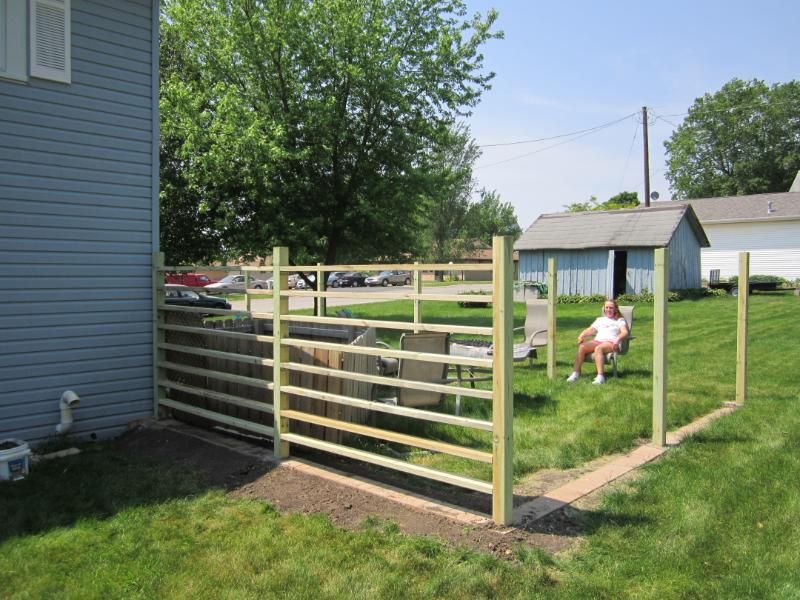 Then put the Dogear boards right on the shelfs. Hopeing this will keep them from bending.
Coming up the side now. Nice warm day.
Had to pour a large block of concrete for the gate area. So I signed it :>)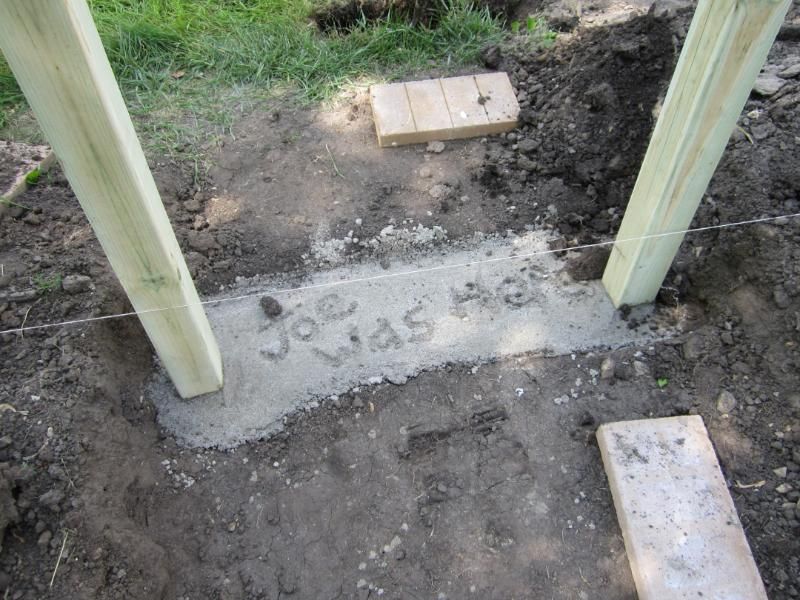 Have to pour two walls to keep the dirt away from the gate area. Here 3 side are done just have the front to do.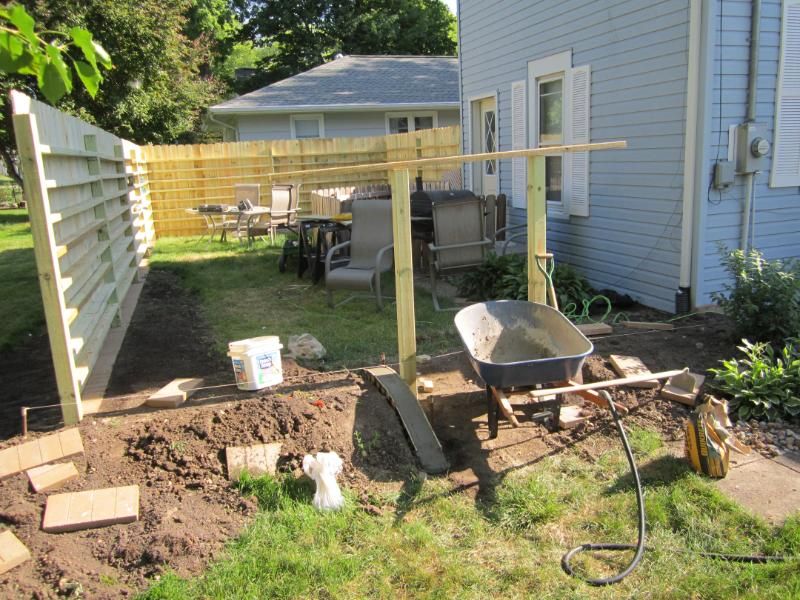 Now getting ready to put the wall on the other side of the gate.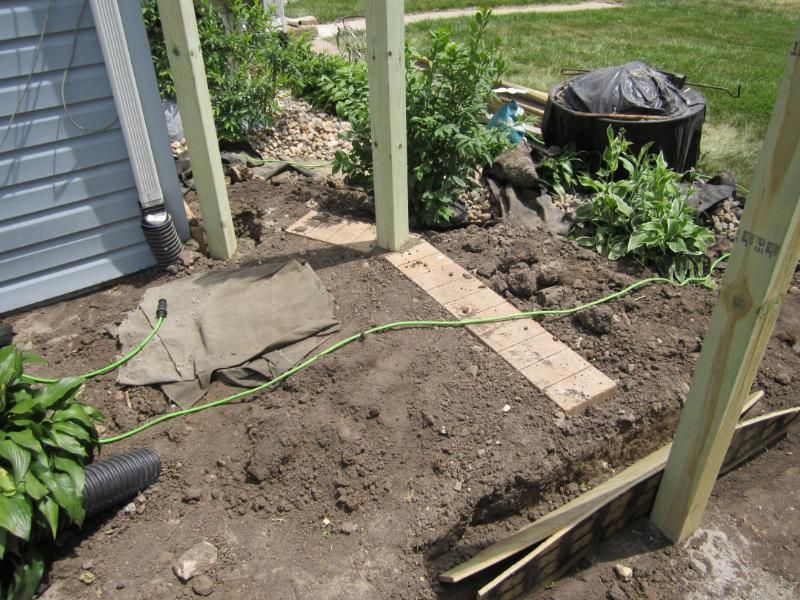 And these last two photos I just took today. I finished the front minus the gate, cutting down the 4x4's and caps on them. outside the front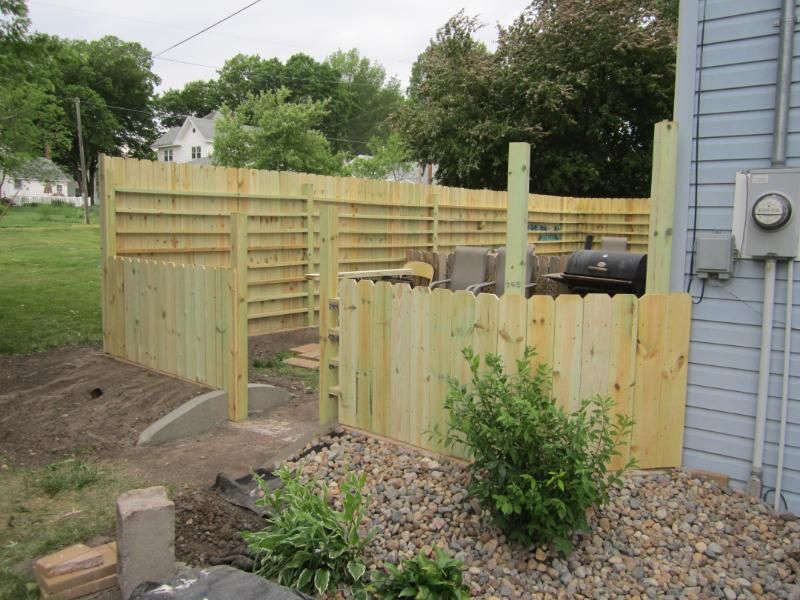 And the inside of the front.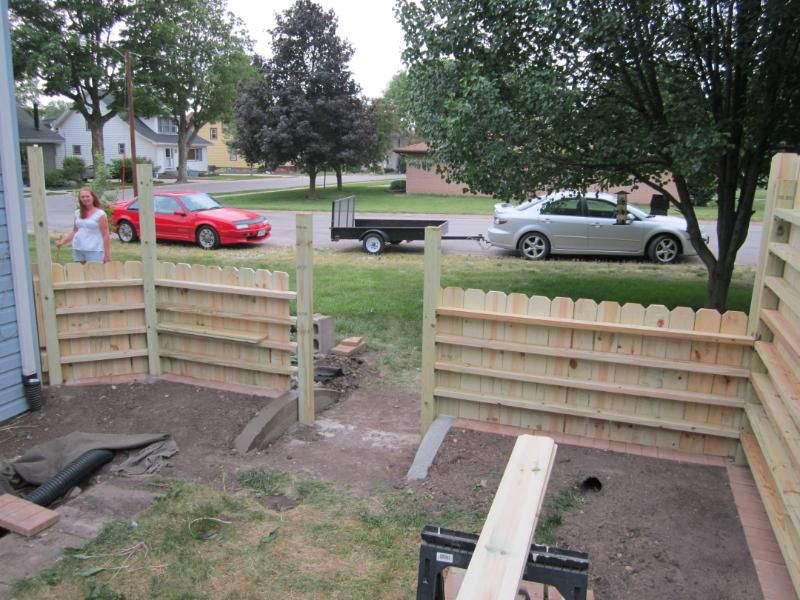 Might start putting some insulators up this weekend. Still have a lot to do, But it's getting there ☺ Enjoy. Joe