:wave:I followed the iowa Interstate line west. been down there many times. But today i had to go it alone. Wife was working. So I remember this one spot. It's down a dirt road with 0 traffic. So I went there and parked the car. right off the bat i seen some cd214's I have some But i didn't want to go home empty handed. So I did get one lol. here was that pole.
As i walked done the track a deer jump out of this little patch of trees. followed by two youngins. they stopped for a sec then when i started walking they took off across the feild. shown in these next 2.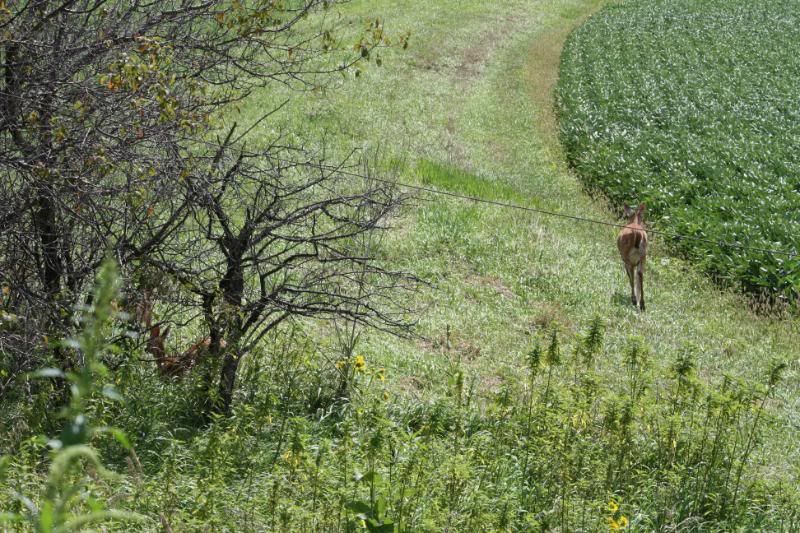 look strang together so putting a space here :>)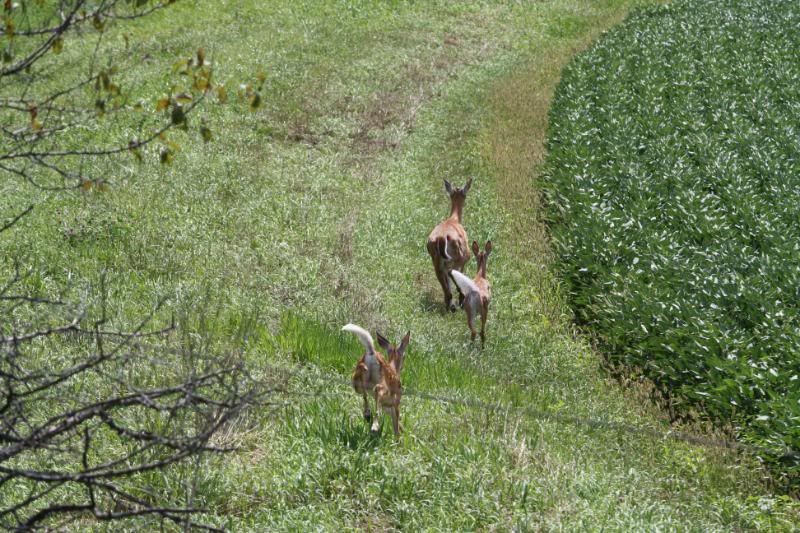 I wore shorts really did figure I would go after anything. But when i got out there decide screw that. So yes my legs brushed up against a lot of different things that stung like He&&. But I just blew it off and kept going. I did see a few cd145 B's but had trouble getting them down. Rotten pins. I did find a few CD 151's in green and Blue Ice.
this one I came up on 1st and grabbed it.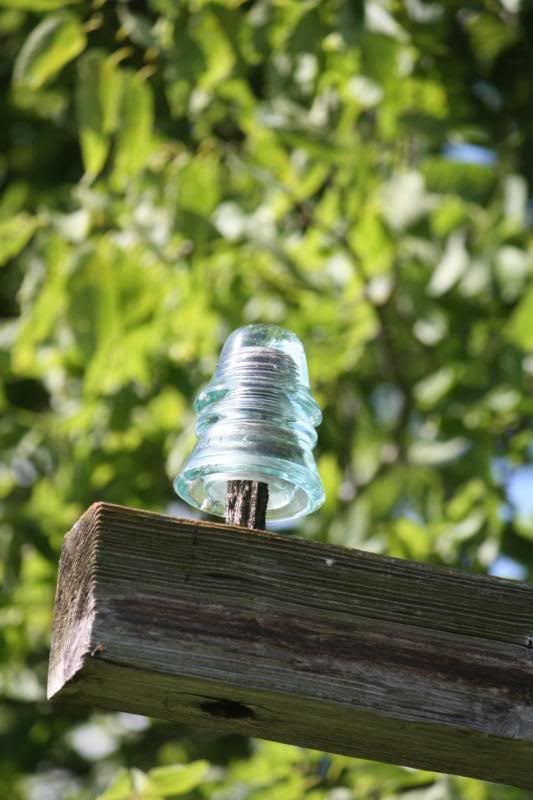 Little farther down I seen a few on this pole but these two beside each other was the target. before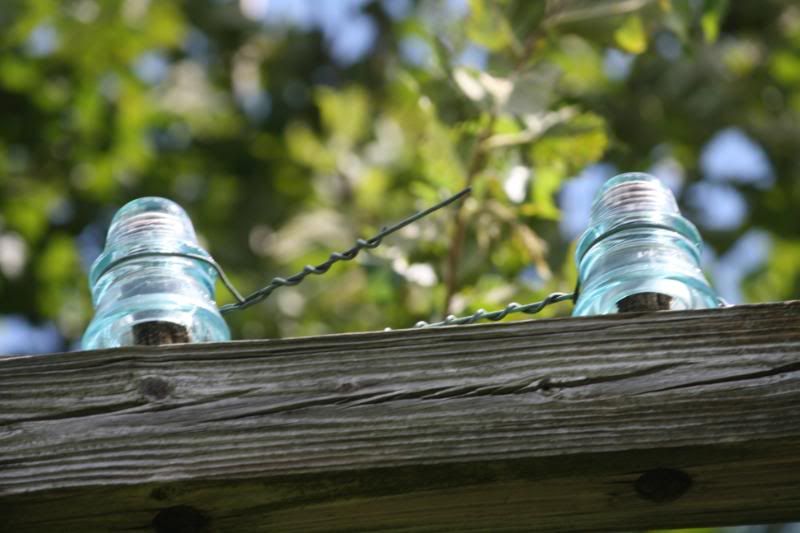 and after.
When all was done i ended up with 4 CD145's One had sharp drip points and No 21 on it. also one B in a teal color. I got 1 CD214 in aqua and 5 cd151 I think there is 3 green ice and tweo blue ice. well time to take a shower. enjoy :wave: