I started using a tumbler to clean clad that I recovered from salt water. The coin are extremely corroded and, especially with the pennies, are covered in a hard, sandy coating.
I went about cleaning them in 2 steps. First, I simply took a bunch and ran them throuight the tumbler using aquarium gravel only. They typically start out looking as in the lower right of the picture, although these generally in worse shape than some of them. Above them on the right are those that simply refused to get clean. To the top-left are some that responded to the tumbling but wre left stained, even after a water rinse. The ones in the lower left were water rinsed then retumbled but with Cream of Tartar powder added to the gravel (Available in the spice section of your grocery store.) and a water rinse afterwards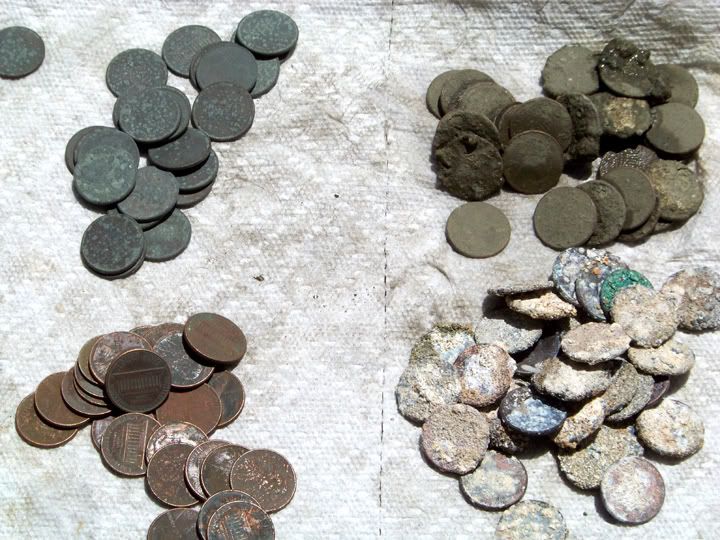 I had more luck with silver. The pile in the middle represents the "before" state and those around the pile are the results of a gravel-only tumble, water rinse and retumbled with Cream of Tartar. I think they are ready for rolling!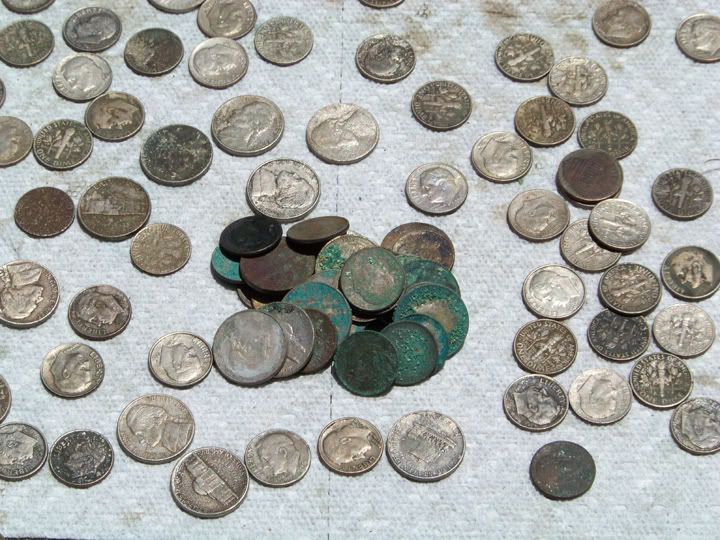 I am not done experimenting so I will be posting more results in the future.
A defininite No-No:
Don't place wet coins in your tumbler with Cream of Tartar powder. What you get is a stcky, syrupy mess that requires cleaning! :lol: